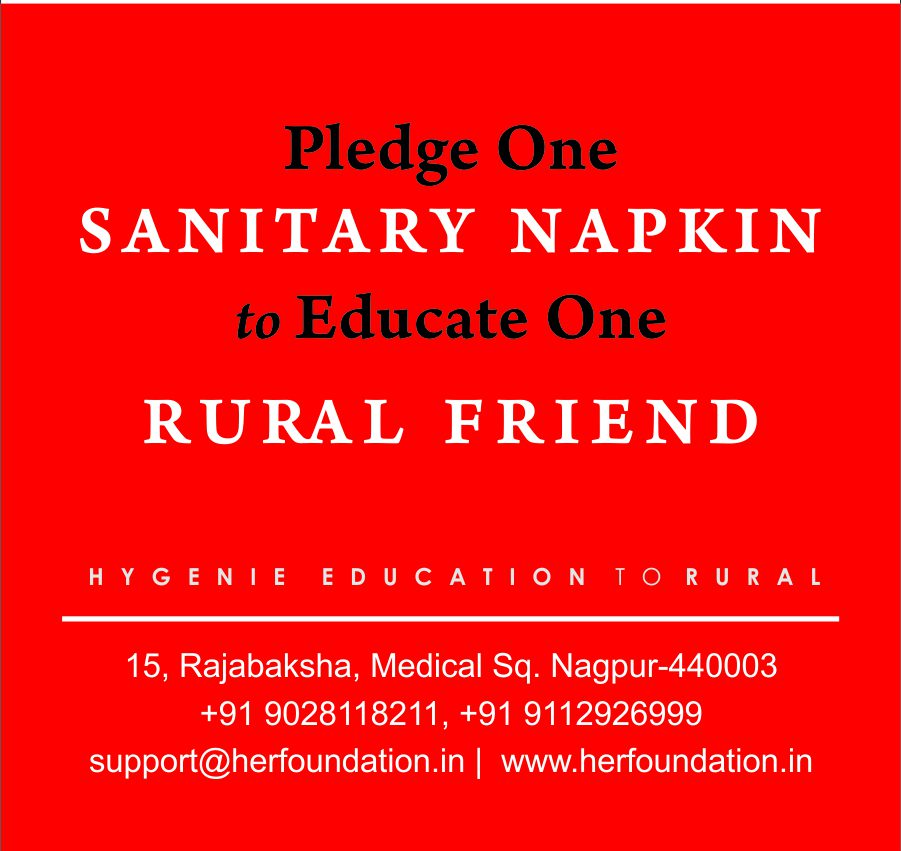 On this day, HER FOUNDATION raises awareness about menstrual hygiene management, its unawareness being one of the major challenges in the developing countries. We also provide products related to the menstrual hygiene and these are free of cost. We hold open discussions about this topic which we consider as human right. This topic has been subjugated by the conservative human societies making things difficult for girls and women who lack awareness. On MHD, we emphasize on:
hardships and obstacles women face during this period
innovative solutions for countering the challenges
a movement for the rights of women and make links on a national and global level
Integrate MHM [ menstrual hygiene management] in various policies from rural to global level
Awareness about MHM on media channels, print media and social media.
Awareness, usage and pollution free disposal of sanitary pads and napkins
MHD [ menstrual hygiene day] is also an important day for the promotion of gender equality.